School Mobile App Launched
School Mobile App Launched
8 November 2019 (by admin)
I am pleased to be able to invite you to download St Mary's mobile app.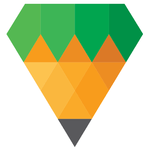 Communication between home and school is very important to us and by introducing a mobile phone app we are making it as easy as possible to keep up to date with school information which parents need most. As you will be aware, the school website was refreshed earlier in the year and this remains the most comprehensive source of school information. The mobile app pulls certain key information from the school website and presents it in a very accessible form on your mobile phone.
We think the key information you will find useful on the app includes school newsletters and the school calendar.
The school calendar will include all the main events happening in school. We also plan to use notifications through the app to reduce the number of emails being sent to parents and provide instant communication. If you enable notifications on your mobile phone, our notifications will pop up automatically.
How do I download the app?
You can download it from
Google Play Store (Android users)
https://bit.ly/2GRPx3U
Apple App Store (iOS users)
https://apple.co/2oGDD64
Or search for 'School Jotter'. Users need to choose school from the list, and then it will automatically show up each time the app is opened.
Thank you. I would encourage you to try the app and I hope you find this enhancement to communication beneficial.
Share this: